Complete Story

09/21/2023
YFD Social and CE Fall Event - October 16
Active Shooter Training for Young Funeral Directors @ Long Shots, Troy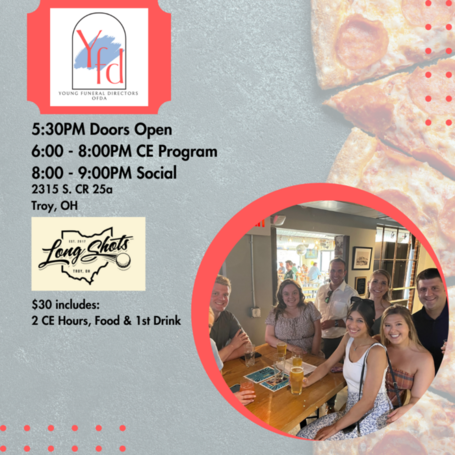 With more frequent and/or recent shootings during funeral services or funeral associated events, active shooter training courses are critical for funeral directors and funeral home staff. Basic awareness and knowledge are essential should an individual ever encounter or become faced with an active shooter situation. This 2 Hour CE course*, presented by licensed funeral director, embalmer, and former Deputy Sheriff, Mr. Fred Workman will focus on civil response to active attacker events.
CLICK HERE for additional information.
*2 CE Hours, General - pending approval with OBEFD. This is a Private CE Event and therefore cannot be applied to the required 6 In-Person Continuing Education Hours required by OBEFD; CE may be applied to the remaining 12 Continuing Education Hours for this compliance period. information.
---