Details

October 3, 2023
4:00PM - 5:00PM EST
OFDA Webinar: Climbing the VA Tower
Online Registration is Open!
Online Program
Registration:
Price:
Member: $45.00
Non-Member Member: $65.00
Continuing Education:
1 CE Hour, Laws & Rules, approved with the State of Ohio Board of Embalmers and Funeral Directors
Summary:
Registrants will receive a general view of the steps taken in making a claim with the Department of Veteran Affairs. Then, Don will dive deeper and review and guide attendees through a step-by-step VA claims process from the initial filing to the final appeal.
If you are newly licensed or a seasoned funeral director, you won't want to miss this program!
Presenter:
Donald B. Ferfolia, Jr., J.D., CFSP
Licensed Funeral Director
Ferfolia Funeral Homes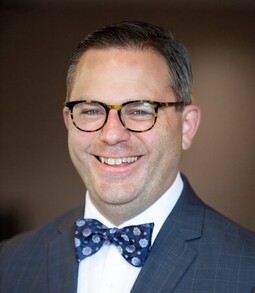 Don is a fourth-generation funeral director involved with his family's funeral firm in the Southeast Cleveland area. In addition to being a funeral director he is an attorney who is a principal with the law firm of Donald B. Ferfolia, Jr., LTD, located in Brecksville, Ohio. The combination of law, funeral service, and family business experiences have provided Don with a unique skill set that enables him to assist clients in solving many different types of problems. He enjoys helping firms deal with the daily challenges of running a closely held business including regulatory compliance, proactively managing accounts receivable issues and succession planning.
2023 Sustaining Sponsors: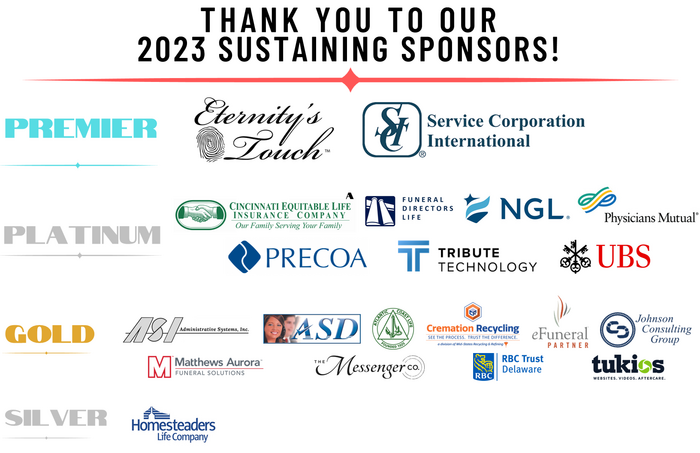 Add to Calendar
aCLuDhaqizCaPxAftmqF167204
10/03/2023 04:00 PM
10/03/2023 05:00 PM
false
America/New_York
OFDA Webinar: Climbing the VA Tower
Registration: Online Registration is Open! Price: Member: $45.00 Non-Member Member: $65.00 Continuing Education: 1 CE Hour, Laws & Rules, approved with the State of Ohio Board of Embalmers and Funeral Directors Summary: Registrants will receive a general view of the steps taken in making a claim with the Department of Veteran Affairs. Then, Don will dive deeper and review and guide attendees through a step-by-step VA claims process from the initial filing to the final appeal. If you are newly licensed or a seasoned funeral director, you won't want to miss this program! Presenter: Donald B. Ferfolia, Jr., J.D., CFSPLicensed Funeral DirectorFerfolia Funeral Homes Don is a fourth-generation funeral director involved with his family's funeral firm in the Southeast Cleveland area.  In addition to being a funeral director he is an attorney who is a principal with the law firm of Donald B. Ferfolia, Jr., LTD, located in Brecksville, Ohio.  The combination of law, funeral service, and family business experiences have provided Don with a unique skill set that enables him to assist clients in solving many different types of problems.  He enjoys helping firms deal with the daily challenges of running a closely held business including regulatory compliance, proactively managing accounts receivable issues and succession planning. 2023 Sustaining Sponsors:  
Online Program
---