Details

June 29, 2023
9:00AM - 10:00AM EST
OFDA Webinar: Every Life is Worth Remembering—What Celebrants Can Do For You
Online Registration is Open!
Online Program
Registration:
Price:
Member: $45.00
Non-Member Member: $65.00
Continuing Education:
1 CE Hour, approved with the State of Ohio Board of Embalmers and Funeral Directors
Summary:
Why do we have funerals? What does a funeral offer to a family? Isn't it just easier to not do anything? How can professionals in caring capacities help their families know what to do? How do we articulate the value of the funeral? How do we serve as consultants or guides for our families? How does the change in religious preferences and the growth in cremation choices affect a funeral home's business model? How do Certified Celebrants add value and meaning to services for your families?
Objectives:
This discussion focuses on the need for a personalized ceremony, options that are available to families and how everyone on a funeral home or cemetery staff can make the service a memorable and meaningful event. It will provide statistics about the changing demographics, provide sample ceremonies and services that can be provided for those families who wish to have a specialized funeral service and give practical actions for funeral professionals in serving their families in new and unique methods.
Presenter:
Glenda Stansbury, MA, CFSP
Marketing and Development Director, Insight Books;
Dean, In-Sight Institute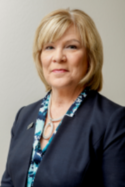 Glenda has worked as Marketing and Development Director for In-Sight Books since 1995 and has been Dean of the In-Sight Institute since 1999, training over 5000 Celebrants around North and South America with Doug Manning and is a practicing Funeral Celebrant. She is a licensed Funeral Director and Embalmer, a Certified Funeral Service Professional and a professor in the UCO Mortuary Science Department and at Worsham Mortuary College.
Program Generously Sponsored by:

Add to Calendar
aCLuDhaqizCaPxAftmqF167204
06/29/2023 09:00 AM
06/29/2023 10:00 AM
false
America/New_York
OFDA Webinar: Every Life is Worth Remembering—What Celebrants Can Do For You
Registration: Online Registration is Open! Price: Member: $45.00 Non-Member Member: $65.00 Continuing Education: 1 CE Hour, approved with the State of Ohio Board of Embalmers and Funeral Directors Summary: Why do we have funerals?  What does a funeral offer to a family? Isn't it just easier to not do anything?  How can professionals in caring capacities help their families know what to do? How do we articulate the value of the funeral?  How do we serve as consultants or guides for our families? How does the change in religious preferences and the growth in cremation choices affect a funeral home's business model? How do Certified Celebrants add value and meaning to services for your families?  Objectives: This discussion focuses on the need for a personalized ceremony, options that are available to families and how everyone on a funeral home or cemetery staff can make the service a memorable and meaningful event. It will provide statistics about the changing demographics, provide sample ceremonies and services that can be provided for those families who wish to have a specialized funeral service and give practical actions for funeral professionals in serving their families in new and unique methods.  Presenter: Glenda Stansbury, MA, CFSPMarketing and Development Director, Insight Books;Dean, In-Sight Institute Glenda has worked as Marketing and Development Director for In-Sight Books since 1995 and has been Dean of the In-Sight Institute since 1999, training over 5000 Celebrants around North and South America with Doug Manning and is a practicing Funeral Celebrant.  She is a licensed Funeral Director and Embalmer, a Certified Funeral Service Professional and a professor in the UCO Mortuary Science Department and at Worsham Mortuary College.   Program Generously Sponsored by:
Online Program
---