Details

August 25, 2022
9:00-10:00AM
OFDA Webinar: All Stressed Out and Ready to Blow
Online Registration is Open!
Online Program
Registration:
Price:
Member: $45.00
Potential Member: $65.00
Continuing Education:
1 CE Hour, General
Summary:
This presentation will allow funeral directors to discover their personal stress triggers and employ effective tools to reduce stress immediately. They will recognize how various personality types handle stress and identify which category their employees fit into, leading to more effective employee management. Stress following the death of a loved one will also be addressed so that funeral directors can improve communication and meet the needs and of the families they serve.
Objectives:
Discover personal stress triggers
Differentiate stress from distress
Identify how stress manifests in the funeral director's body
List ten tools that reduce stress the moment it occurs
Recognize eight personality types and how each reacts to stressful situations
Effectively support grieving clients with the distress associated with the death of a loved one
Presenter:
Nancy Weil
Member Resources Director, International Order of the Golden Rule (OGR)
Founder, Laugh Academy
Nancy Weil serves as Member Resources Director for the International Order of the Golden Rule and is the founder of The Laugh Academy. For over a decade her monthly column, Random Musings, has been featured in Funeral Home and Cemetery News. She has certifications as a Grief Management Specialist, Grief Services Provider, Funeral Celebrant and Laughter Leader. Nancy is known for her energetic, entertaining and content-rich programs.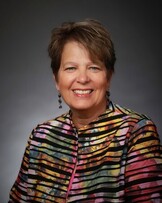 Program Sponsor: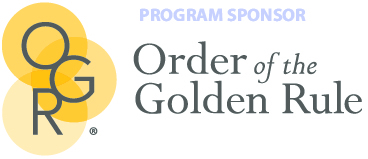 Add to Calendar
aCLuDhaqizCaPxAftmqF167204
08/25/2022 09:00 AM
08/25/2022 10:00 AM
false
America/Detroit
OFDA Webinar: All Stressed Out and Ready to Blow
Registration: Click Here to Register Online Price: Member: $45.00 Potential Member: $65.00 Continuing Education: 1 CE Hour, General Summary: This presentation will allow funeral directors to discover their personal stress triggers and employ effective tools to reduce stress immediately. They will recognize how various personality types handle stress and identify which category their employees fit into, leading to more effective employee management. Stress following the death of a loved one will also be addressed so that funeral directors can improve communication and meet the needs and of the families they serve. Objectives: Discover personal stress triggers Differentiate stress from distress Identify how stress manifests in the funeral director's body List ten tools that reduce stress the moment it occurs Recognize eight personality types and how each reacts to stressful situations Effectively support grieving clients with the distress associated with the death of a loved one Presenter: Nancy WeilMember Resources Director, International Order of the Golden Rule (OGR)Founder, Laugh Academy Nancy Weil serves as Member Resources Director for the International Order of the Golden Rule and is the founder of The Laugh Academy. For over a decade her monthly column, Random Musings, has been featured in Funeral Home and Cemetery News. She has certifications as a Grief Management Specialist, Grief Services Provider, Funeral Celebrant and Laughter Leader. Nancy is known for her energetic, entertaining and content-rich programs. Program Sponsor:
Online Program
---