Details

November 29, 2022
Webinar now available via on-demand: Opioid Epidemic - How Funeral Directors Can Respond
Online Program
Registration:
Price:
Member: $45.00
Potential Member: $65.00
Continuing Education:
1 CE Hour, General
Summary:
Taking care of an overdose death has unique aspects not found in other types of deaths. From the safety of funeral home staff to meeting the needs of grieving family and friends, overdoses present a skillset not usually discussed. With opioid deaths rising due to the increase in fentanyl use, funeral directors need to understand the nature of addiction, the challenges these deaths present and how to respond as both a funeral professional and a member of the community.
Objectives:
Recognize America's drug epidemic and the implications it has for funeral professionals
Understand the impact of fentanyl in overdoses
Review current state laws regarding administering of naloxone (Narcan)
Examine potential safety issues for the funeral director/embalmer and staff when handling an overdose case
Best practices to support grieving survivors through this type of unexpected loss
Presenter:
Charles Castiglia, LFD, CFSP
Lakeside Memorial Funeral Home, Inc.
Hamburg, NY 14075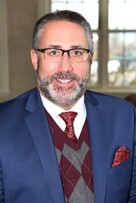 Charles A. Castiglia is a Licensed Funeral Director in New York State with an AOS in Funeral Service from Simmons Institute of Funeral Service, a BS in Business Management from Houghton College, and MS in Strategic Leadership from Robert's Wesleyan College. He is proud to enhance his credentials with the Certified Funeral Service Professional and Certified Pre-planning Consultant designations. Charles is committed to enhancing his knowledge of the funeral industry to provide exceptional care to the families that Lakeside Memorial Funeral Home serves. Most recently he received the Funeral Celebrant Certification.
Charles is involved in many area organizations and is the current owner of Lakeside Memorial Funeral Home and has been with the organization since 1981.
NFDA 11-time winner - Pursuit of Excellence Award
NFDA Hall of Excellence Inductee
2017 – 2018 President International Order of the Golden Rule
Program Sponsor: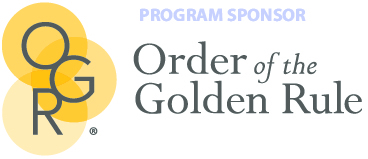 Add to Calendar
aCLuDhaqizCaPxAftmqF167204
11/29/2022
11/29/2022
true
America/New York
Webinar now available via on-demand: Opioid Epidemic - How Funeral Directors Can Respond
Registration: Register Online Today! Price: Member: $45.00 Potential Member: $65.00 Continuing Education: 1 CE Hour, General Summary: Taking care of an overdose death has unique aspects not found in other types of deaths. From the safety of funeral home staff to meeting the needs of grieving family and friends, overdoses present a skillset not usually discussed. With opioid deaths rising due to the increase in fentanyl use, funeral directors need to understand the nature of addiction, the challenges these deaths present and how to respond as both a funeral professional and a member of the community. Objectives: Recognize America's drug epidemic and the implications it has for funeral professionals Understand the impact of fentanyl in overdoses Review current state laws regarding administering of naloxone (Narcan) Examine potential safety issues for the funeral director/embalmer and staff when handling an overdose case Best practices to support grieving survivors through this type of unexpected loss Presenter: Charles Castiglia, LFD, CFSPLakeside Memorial Funeral Home, Inc.Hamburg, NY 14075 Charles A. Castiglia is a Licensed Funeral Director in New York State with an AOS in Funeral Service from Simmons Institute of Funeral Service, a BS in Business Management from Houghton College, and MS in Strategic Leadership from Robert's Wesleyan College. He is proud to enhance his credentials with the Certified Funeral Service Professional and Certified Pre-planning Consultant designations. Charles is committed to enhancing his knowledge of the funeral industry to provide exceptional care to the families that Lakeside Memorial Funeral Home serves.  Most recently he received the Funeral Celebrant Certification. Charles is involved in many area organizations and is the current owner of Lakeside Memorial Funeral Home and has been with the organization since 1981. NFDA 11-time winner - Pursuit of Excellence Award NFDA Hall of Excellence Inductee 2017 – 2018 President International Order of the Golden Rule Program Sponsor:
Online Program
---