Details

March 24, 2022
9:00-9:30AM
Understanding Preneed
Online Registration is Open!
OFDA Webinar
Price:
Member rate: $0.00
Potential Member: $25.00
Continuing Education:
.5 CE, Mandatory Topic Preneed
Summary:
This presentation will provide an overview of Ohio Preneed Law (4717.31-4717.38), discuss the requirements of the Automated Reporting Preneed Payment System (ARPPS), explain why proper contract completion ensures compliance, and provide insight on how to maximize a preneed portfolio investment.
In addition, this presentation will also discuss key contract disclosures; disclosures from OFDA Master Trust contracts will be used as a primary example, which will allow presenter to review and the advantages of using a trust-funded product and the importance of using an established and reputable preneed product. Attendees will be provided information on how to perform the necessary due diligence to protect itself.
Presenter:
Laura Dempsey
OFDA Director of Preneed Trust Operations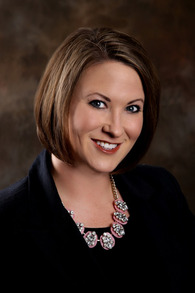 2022-03-24 09:00:00
2022-03-24 09:30:00
America/Detroit
Understanding Preneed
Register Here! Price: Member rate: $0.00Potential Member: $25.00 Continuing Education: .5 CE, Mandatory Topic Preneed Summary: This presentation will provide an overview of Ohio Preneed Law (4717.31-4717.38), discuss the requirements of the Automated Reporting Preneed Payment System (ARPPS), explain why proper contract completion ensures compliance, and provide insight on how to maximize a preneed portfolio investment. In addition, this presentation will also discuss key contract disclosures; disclosures from OFDA Master Trust contracts will be used as a primary example, which will allow presenter to review and the advantages of using a trust-funded product and the importance of using an established and reputable preneed product. Attendees will be provided information on how to perform the necessary due diligence to protect itself. Presenter: Laura DempseyOFDA Director of Preneed Trust Operations
OFDA Webinar
---