Details

February 17, 2022
4:00-4:30PM
Ethical Issues at the End of Life
Online Registration is Open!
OFDA Webinar
Price:
Member rate: $0.00
Potential Member: $25.00
Continuing Education Credit:
.5 CE, Mandatory Topic Ethics
Summary:
Many different circumstances can arise that challenge our ethical and moral principles in end-of-life care. Some issues can occur before death, others may arise after death when working with families. This program will examine some of the reasons ethical issues arise as well as how to best work with families ethically.
Agenda:
At the completion of this program, participants will be able to:
Identify 1-2 ethical considerations in hospice and palliative care.
Provide at least 3 examples of ethical concerns related to family issues with funeral services.
Identify 2-3 cultural considerations and economic factors that may affect ethical decisions for funeral services.
Presenter:
Michael Schoedinger, CFSP, CPC, CFuE
OFDA Secretary/Treasurer
President of Schoedinger Funeral and Cremation Service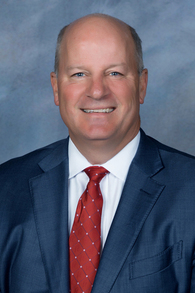 2022-02-17 16:00:00
2022-02-17 16:30:00
America/Detroit
Ethical Issues at the End of Life
Register Here! Price: Member rate: $0.00Potential Member: $25.00 Continuing Education Credit: .5 CE, Mandatory Topic Ethics Summary: Many different circumstances can arise that challenge our ethical and moral principles in end-of-life care.  Some issues can occur before death, others may arise after death when working with families. This program will examine some of the reasons ethical issues arise as well as how to best work with families ethically.  Agenda: At the completion of this program, participants will be able to: Identify 1-2 ethical considerations in hospice and palliative care. Provide at least 3 examples of ethical concerns related to family issues with funeral services. Identify 2-3 cultural considerations and economic factors that may affect ethical decisions for funeral services. Presenter: Michael Schoedinger, CFSP, CPC, CFuEOFDA Secretary/TreasurerPresident of Schoedinger Funeral and Cremation Service
OFDA Webinar
---